Expert Home Care of NJ has announced new COVID-19 (Corona virus) protocols they are implementing immediately for all of their New Jersey live-in care givers and hourly home health aides.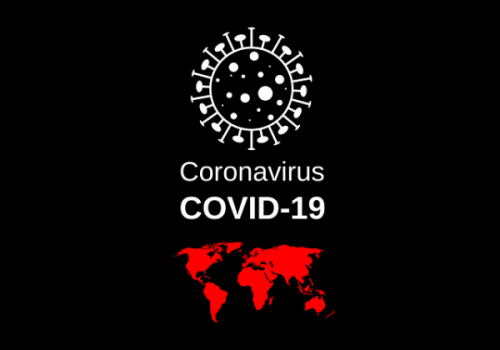 New Brunswick, United States - March 26, 2020 /NewsNetwork/ —
Expert Home Care of New Jersey today is announcing new Corona virus (COVID-19) protocols they are implementing immediately for all their certified NJ live-In care givers and hourly home health aides.
For more info see: https://www.experthomecare.com/covid-19-protocols-why-nj-live-in-care-is-best-safe-option-now/
Although most cases of COVID-19 (Corona virus) are mild, causing symptoms that often resemble a cold, it can have severe implications in the elderly and those with underlying conditions. "We understand the concerns of our clients and are doing whatever we can to safeguard the safety of elderly loved ones." said Frank Esposito, Vice President of Expert Home Care, a NIHCA (National Institute for Home Care Accreditation) home health care agency that for over 35 years has specialized in live-in care for the elderly throughout much of New Jersey.
New York City Mayor Bill De Blasio, in remarks he made this weekend over the radio, reiterated the impact COVID-19 is having on his city's most vulnerable population: the elderly.
While only 10 percent of the city's residents are over the age of 70, the mayor said, they comprise 35 percent of those with COVID-19 who have been hospitalized and a significant percentage of those who have died.
Expert Home Care and its New Jersey based caregivers closely follow updates and procedures from the Centers of Disease Control, New Jersey Department of Health, local and county authorities, Home Care Association of America and Home Health Staffing Association of NJ. This means that response and plans may be adjusted according to recommendations from these organizations.
According to Esposito, all of Expert Home Care's NJ home health aides and caregivers follow established guidelines. This includes having them screened for temperature and encouraging them to self-isolate and shelter in place when not working. Those with body temperatures of 100.4 degrees or higher are not permitted to work.
The agency's NJ certified home health aides, he said, are well schooled on the importance of washing their hands with soap and water, cleaning and disinfecting objects and surfaces, and making sure their patients eat well, drink plenty of water and get sufficient rest in order to support their immune systems.
"We regularly communicate with our caregivers to assess any known risk factors they may have, such as travel to areas with widespread outbreaks or local contact in areas known to have outbreaks," said Esposito. "We constantly reiterate the importance of social distancing. We don't have them report to work if we deem them at risk."
Esposito views the home as the safest place for the elderly, especially during anxious times like this. Data, he said, shows that the Corona virus is spread more quickly in facilities and large group or public settings. Possible exposure remains the lowest for those who are able to stay in their homes with limited outside contact. Home is a safe and controlled environment amid familiar surroundings.
He added that since many facilities are on lock down, family members are prevented from visiting. This is not the case when the elderly are cared for at home. This, he said, is critical when you consider how important social contact is for the elderly.
The safety aspect of home care is further highlighted, said Esposito, when you consider the inherent benefits of live-in care. With live-in home care, the same home health aide is likely to be in the home every day. Since no one leaves the home, there is less risk of exposure to the virus.
"Many of our clients are at risk, given they are older adults with underlying health issues," he said. "We are always vigilant about our need to help protect these individuals from illness, whether it is the flu, COVID-19, or any other communicable disease. These measures are not new to us as we seek to minimize risk regularly for our clients, regardless of the particular outbreak."
Esposito acknowledges that this is a trying time for anyone with elderly relatives. Yet, while the conditions of today concerning Corona virus are unprecedented, the safety concerns practiced by his NJ home health care agency are not new.
Contact Info:
Name: Frank Esposito
Email: Send Email
Organization: Expert Home Care, Inc.
Address: 317 George Street #320, New Brunswick, NJ 08901, United States
Phone: +1-732-937-5320
Website: https://www.experthomecare.com
Source: NewsNetwork
Release ID: 88951105